Our (Not So Secret) Secret to the Perfect Facebook Live!
I've always been a fan of watching live broadcasts of TV shows and concerts. There's something exciting about being in the moment and not being sure what to expect. That's why I love watching Facebook Live streams! It's fun to watch your friends and family share important or funny moments in real-time. It makes me feel like I'm sharing an experience with them and that we're connected, even when we are states apart.
Have you ever thought about doing a Facebook Live stream? ? Live streaming gives businesses the opportunity to interact with their audience in real-time, build brand awareness, and to introduce a more human side to their brand. What business wouldn't want to build genuine connections and trust with customers?!
With 100 million internet users watching videos online every day, it's important for your business to start making live streaming part of your digital marketing strategy. Need help getting started? You've come to the right place! Let's get into the secrets of how to stream the perfect Facebook Live:
1. Have a Plan and a Purpose
Although Facebook Live is more relaxed than a pre-taped broadcast, we at Get Community believe in having talking points and a solid call-to-action ready before you go on camera. Think about why you're making this video and consider what your audience wants to hear, and try to focus on addressing those factors when developing your talking points.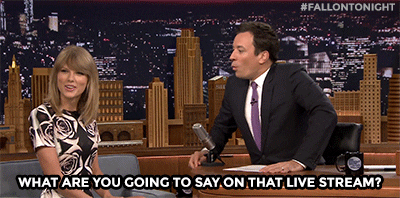 TIP: Do a dry run before you go live on Facebook! This will help you decide which of your talking points are the most interesting to talk about, and will help reduce some of the nervousness you may be feeling.
2.⭐ Be a Shining Star ⭐
One of the greatest things about Facebook Live is that it's LIVE! You're in the moment being your most authentic self. This is your time to shine and show your audience the face behind your business!
TIP: Don't worry if everything doesn't go according to plan. The people tuning in know you're streaming live and aren't expecting perfection, so don't be afraid of making mistakes. If you do make a mistake, brush it off and keep going. You can do it!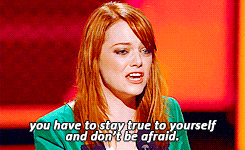 3. Engage with your Audience
This part is really fun! Once people start tuning into your live stream, get the conversation going. For an icebreaker, ask them to comment where they are from and  what questions they have for you. Live streaming gives you the opportunity to engage with your audience and have important conversations with them in real time!
TIP: It can be tricky sometimes to focus your attention on the camera AND your guests, but make a point to address comments and questions that come up during your live stream while on air.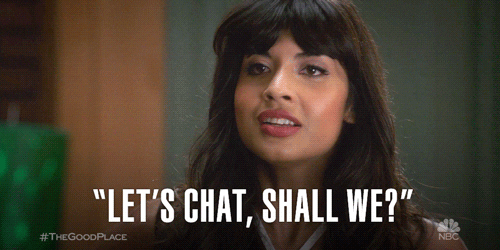 4.  Consistency is Key
Have you tuned into Get Community's YouTube show, Home Builder Happy Hour? Every Monday, Kelly and Ryan (a.k.a our fearless leaders) share their expertise on all things in digital marketing! During their episode Everything You Need to Know to Kick Butt on Facebook Live, they stress that you should be streaming your live content at the same day and time every week. Being consistent with your live stream lets your audience know when to tune in every week and helps you build a loyal following.
5. Promote! Promote! Promote!
It's VERY important to let your audience know when you're going live. While being consistent with your broadcast time will let your audience know when you're going to hop onto Facebook, you can also make a teaser promoting your video to build some excitement!
TIP: After your live stream has ended, make it the featured video on your Facebook page! This will give people who couldn't watch your live stream the opportunity to watch (and it will be the first thing they see when anyone visits your page ?).
Creating great live video content is exciting, and gives your business the opportunity to connect with customers on a personal and human level. Now that you're in the know about Facebook Live, it's time to start streaming!
Also, don't forget to subscribe to the Get Community YouTube channel and watch our Home Builder Happy Hour episodes to learn more about all the trends and updates in digital marketing!
Alexandra McDermott is a Digital Marketing Coordinator at Get Community. You can find her rocking out at concerts, thrifting for the best finds, and killing it at bar trivia.