Can you believe we have less than three months left of 2019? In the world of digital marketing, that means we're in the final quarter of the year and it's time to start planning for 2020! Forming your marketing strategy early gives you time to reflect on what worked from the previous year, and the chance to do research on new trends in marketing that you might want to incorporate into next year's game plan.
Need help figuring out how to get started with your 2020 marketing strategy? That's where we come in! ? We're here to share five must haves that you should consider when planning your 2020 marketing strategy.SEO is the way to go!
1. SEO is the way to go!
SEO (search engine optimization) is the practice of increasing the quantity and quality of traffic to your website through organic search engine results. Incorporating search engine optimization keywords with a HIGH search volume into your marketing content is essential for being discoverable. Using SEO correctly can help your business reach more people who are looking for your products or services online. In short, keywords should be your new BFF, so make sure you are using them in ALL of your content so your business can gain more traction to your website.
PRO TIP: Just like the Kardashians, you need to keep up with what keywords are trending online. Update your SEO quarterly so your business can be as searchable as possible!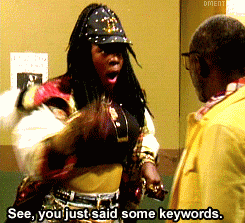 2. Define your voice and use it wisely!
When marketing your business, it's important to find your brand voice and integrate it into all of your content. This way your loyal customers will have a consistent and seamless experience when interacting with your brand.
In one of our previous Get Community blogs called 5 Tips For Solid Content Integration, we discussed the four "R's" to consider when planning your content strategy:
Right messages
Right channels
Right times
Right audience
These will be your guidelines to stick to when you start planning content for the year. Knowing what kind of content to post, when to post it, and what your audience wants to see will help you get the results you want! ?
3. Get ahead on your content calendar
Ideally, you'll want to start planning out content for the next year during the 4th quarter of the current year. This is the perfect time to look back on the strategies you implemented, and to check out the analytics from the year and see what content really resonated with people or drove sales. You can reuse the strategies that did well and say ? Bye, Bye, Bye ? to the ones that didn't give you the results you wanted.
PRO TIP: Want to make sure your content performs well? Be consistent on when and where you post in the digital universe! You'll build loyalty with your followers, and you'll get higher engagement numbers when your content goes live.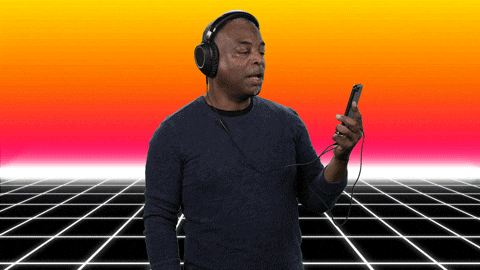 4. Subscribe to podcasting
If your business plans on marketing to millennials, podcasts are the way to go! Podcasts are more popular than ever since smartphones have become a necessity in our technology driven world. Also, having your own podcast lets you own the media that you produced, and gives you the opportunity to advertise as much as you want on your show at no extra cost! Wait, a platform where you get to control all the content and promote your business as much as you want for FREE? That's really cool! ?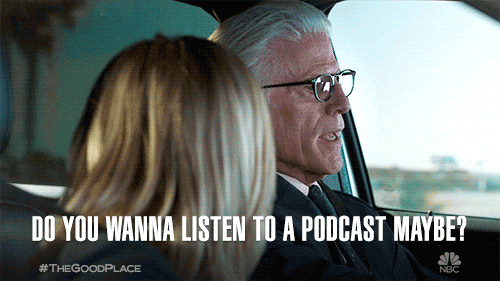 5. ? Blog your little heart out ?
Did you know that digital marketers who make blogging a priority are 13 times more likely to enjoy a positive ROI? Writing blogs about relevant content your audience can really get excited about and connect plays a HUGE part in driving traffic to your website, and also increases your rank on search engines!
The more you blog (and use those nifty little keywords we mentioned earlier), the more chances your customers will be able to discover you. Blogging opens up more doors for your target audience to see the human side of your business come shining through!
Now it's time to put your thinking caps on and start brainstorming about what you want your marketing strategy to look like for 2020. We wish you the best of luck!