When people usually think of Artificial Intelligence, they think of Hollywood movies where robots rebel against humanity, or of the android companion to the protagonist in a dystopian saga. What you may not realize is that A.I. is something you encounter in your everyday life while browsing the internet and interacting on social media. Have you ever visited a website and have a chatbot pop-up to ask how they can assist you today?
That's A.I.!
According to https://www.techopedia.com, Artificial intelligence (A.I.) is an area of computer science that emphasizes the creation of intelligent machines that work and react like humans. Some of the activities computers with artificial intelligence are designed to include:
Speech recognition
Learning
Planning
Problem-solving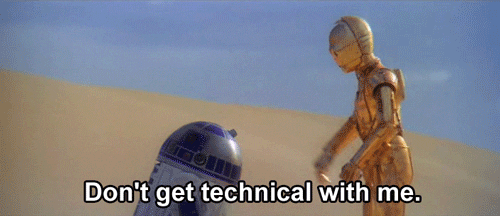 A.I. has become a popular and essential tool that helps improve everyone's experience on social media platforms. One of the biggest benefits A.I. has contributed to in social media is how it tracks popular trends. With social media trends constantly changing and platforms evolving, it can be hard to keep up with the latest viral sensation or a change in users' social media habits, but A.I.'s algorithm can analyze these trends in real time and provide a more efficient experience for its users.
Over the last decade, A.I. has been utilized in TONS of different ways across different social media platforms-
Facebook uses A.I. to analyze a user's demographics and activity online to provide them with a better experience while using their site. For example, A.I. uses Facebook algorithms to decide what content it thinks you would like to see and pushes that content toward the top of your feed. This information is based on what posts you comment on and what kind of pages you like.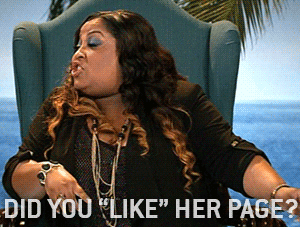 Twitter uses A.I. to monitor the trending topics and ranks them based on how relevant the hashtag is. This is the reason why you rarely see tweets in chronological order. Twitter also uses A.I. to crop images and monitor live video feeds, and then categorizes them based on subject matter. This has made discovering viral content and hilarious memes on Twitter significantly easier so you'll never miss out on the greatest Twitter threads!
Much like Twitter, Instagram uses A.I. to decipher what content you would want to see on your feed based on your activity instead of displaying posts in chronological order. Instagram also utilizes A.I. to filter comments, captions, and photos that can be seen as harmful or offensive. This technology is used to filter out questionable content before being sent to human moderators.
A.I. also helps us in the office! In digital marketing, it's important to be up-to-date on the latest technology and utilize different forms of A.I. to help us serve our clients in the best way possible! Here are some of our favorites –
Grammarly is a software that corrects your grammar, spelling, and checks for plagiarism. Its proofreading resources checks your writing for more than 250 grammar rules! This is super helpful for when we're writing for a client and need to make sure our copy is mistake-free and ready to post!
Slack is a set of cloud-based software tools that helps our office instant message each other, share documents, and organize all of our projects under unique channels. Slack uses A.I. when deciding which unread messages would be the most important for each user and to optimize more accurate search results within the software. You can also download the app version for your cell phone!
Sprout Social is a platform to help businesses manage their social media accounts. Sprout Social now features a Bot Builder where you can build a chatbot for Twitter direct messages and Facebook private message conversations. You can customize your chatbot with an avatar, a name, and multiple quick replies! This is super helpful for when you're managing several accounts and need to resolve customer's issues at a faster rate.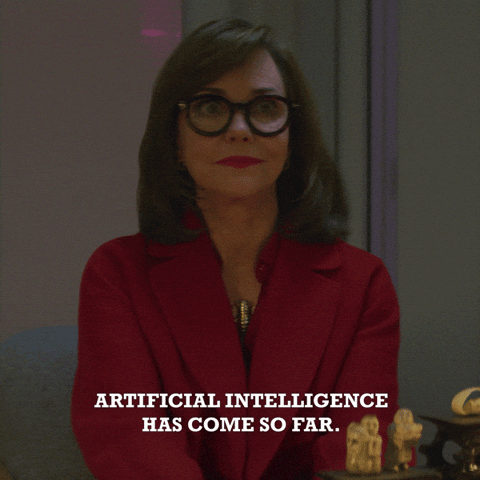 With all the user-generated data being shared on social media platforms, A.I. has proven itself to be a valuable asset in providing users with a more streamlined experience when consuming content. A.I.'s algorithms make searching for niche subjects a breeze and helps you see the content that's most relevant to you. A.I. has also helped businesses personalize customer's experiences online with sophisticated chatbots, and aided brands in managing their social media channels. The future is bright with A.I. in digital marketing, and we have more content coming your way this month! Stay tuned!