Welcome back, readers! In our last blog post, we talked about long-form storytelling and how you can benefit from integrating that style into social media posts. Now, you may be wondering how one tells a story on social media that can captivate an audience. With so many brands sharing interesting content, it may seem difficult to create a narrative that will stand out from the competition. Here are some tips on how to tell stories on social media that will resonate with your followers and make your story stand out from the crowded social media feeds.
1. Establish your goals as a brand
What is your desired goal from sharing your story? What messages do you want to convey? It's vital to research your ideal audience and what kind of stories will resonate with them. You want to share content that is engaging and will turn readers into customers.
TIP: Make a list of messages you want to get across to your audience and build your brand's stories from those ideas.
2. Have a distinct brand voice
Who are you? What is your brand all about? People gravitate toward authenticity, so make sure your brand has an established a brand voice that knows their audience and the content they want to consume. You may write the most engrossing saga since the A Song of Ice and Fire series, but if it doesn't connect with your target audience, you won't get the outcome you desire.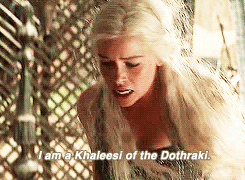 3. Stories have a beginning, a middle and an end
It can seem scary to formulate a story for your brand to share on social media platforms. If you're having trouble coming up with a story to tell, remember basic storytelling elements and use those to create your narrative. Every good story has a beginning, a middle and an end. Remember these fundamental components when writing long-form content on Facebook, Instagram, Twitter, and blogs.
4. Humanize your brand
Good stories evoke emotions and get readers emotionally invested in your brand, and having an emotional impact on people will help you connect with your audience and build loyalty with your readers. When creating content, try to include some personal details about your brand's story.
Example: People LOVE relatable characters in stories, so write about your employees and share powerful testimonials from customers and clients that reinforce your brand's message!
5. Post consecutive posts on social media platforms
As we mentioned in 'Chapter One' of our storytelling series, blogs are great for showcasing long-form storytelling, but Twitter and Instagram are also great social media platforms to try out this technique. Try posting consecutive posts that share your brand's story on Instagram and Twitter. When you have a limited character count, you're only able to share a piece of your story a little bit at a time. This can help build anticipation with your audience and keep them coming back to read the rest of your story. On Twitter, try using threaded replies to tell your story! Check out this example below!
6. Immerse your followers with videos!
Videos are solid tools to help you with your storytelling and they can have a powerful impact on your audience. They're also a great way to show your audience something unique! This is especially useful when sharing your story on Facebook and Instagram where people tend to mindlessly scroll through their feed looking to be visually stimulated. Try posting a video of someone in the office who is great with the camera. A captivating presence is key. ? Have a budget? Try making an animated video!
7. Give your audience a call-to-action
Don't forget to close with a call-to-action! A successful call-to-action turns readers into customers. Use a clever phrase to sign off, or you can direct readers to the place where they can continue to follow your brand's journey.