So you've compiled your list of dream micro-influencers. (Because you'll want to be working with more than one.) Their following is a perfect match for your target audience, their content quality, look, and feel are a good fit for your brand, and they are actively engaged with their followers and vice-versa.
Now comes the moment of truth. Will they be open to promoting your brand and your message? Chances are you have a good shot if you can establish an authentic relationship with mutual respect. You just need to break the ice.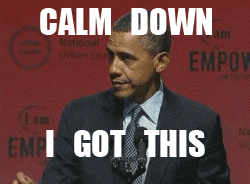 Engage!
You should have a solid idea if what you're offering is of interest and relevant to your potential influencer. Along with financial compensation, your influencer should feel that this partnership doesn't conflict with their own brand.
Speak up! In our technology-driven society, organic conversations have all but fallen by the wayside. But a simple dialogue about a partnership opportunity can be an effective way to introduce your brand, your goals, your appreciation for that influencer, and your desire to combine forces.
Have your brand become an active follower of your influencer's social media platforms. Liking, sharing, and commenting on their content is an easy way to start getting their attention. However, honesty is the best policy. Be open about your desire to strike up a partnership showcasing their expertise.
Action!
Once the deal is struck, you'll want to discuss how your influencer will make their mark on your brand. Are you envisioning a brand lead campaign or more of a creative collaboration? Be sure to account for both your brand's look and style with your influencer's so any imagery doesn't seem off brand or mismatched.
An Instagram takeover is a fun way to allow your influencer to work their magic on your brand. Make sure the type of content you're looking for and what the end goal will be is well understood between your brand and your influencer. These types of campaigns are better for goals focused around increasing engagement rather than increasing followers.
If you prefer not to mesh social media platforms too much, you're influencer can produce more branded posts themselves that your company can then share on their platforms. Let's look at a couple different ways to do that!
Brand Generated
Provide your influencer with a range of sample products for them to feature in their posts. This will be organized more so by your brand rather than your influencer. For example, a shot of your influencer guzzling your thirst-quenching sports drink during an epic workout session can give your brand the nudge it needs to take your sales to the next level. When these types of posts are then shared on your own channels, you've significantly increased the reach of one single post.
Influencer Generated
Influencers are known and respected for their organic and honest content. If product samples seem too contrived, you can leave your influencers to create their own content featuring your brand that can then be shared on your social media channels.
There really is not one right way to promote your brand with the help of an influencer. The key is to find a method that will expand your social media engagement and generate leads for your product or brand, all without damaging their reputation as an influencer. If both sides can agree, you've got a marketing match made in heaven!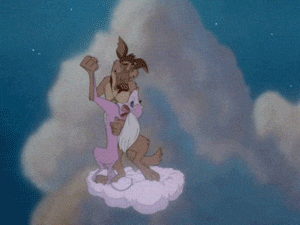 References
https://blog.hubspot.com/marketing/micro-influencer-questions
https://www.forbes.com/sites/barrettwissman/2018/03/02/micro-influencers-the-marketing-force-of-the-future/#1638096e6707
http://blog.quuu.co/how-to-connect-with-influencers/
https://econsultancy.com/blog/67555-the-three-biggest-challenges-in-influencer-marketing/