What good is your content if it can't reach the right people? Part of working with paid content on social media is finding the perfect place for it! Targeting is the ability to narrow the reach of your advertising to a specific group of people. While you cannot currently target organic content, ads are a great way to invest in the content that you think will convert the most amount of people in the audience that you have chosen. One of the most important aspects of marketing on social media is finding the right audience and creating content that they can engage with.
One of the first steps in making conversions on social media is knowing your audience well and creating content that reaches the desired audience. One of the most effective ways of doing that is targeting. Social media has an incredibly effective targeting system that makes leads much more reliable. With targeted ads, marketers and brands are able to pinpoint their desired audience and create content specifically for them!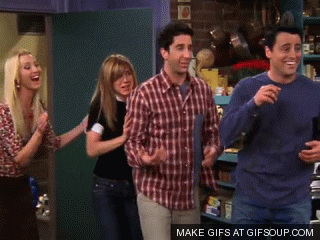 Here are some things to consider when targeting your audiences:
Make sure to define your audience. You want to go into targeting your audience with a clear understanding of who it is you would like to reach with your content. Create a persona that stands in for the audience member you would ideally like to reach. For each campaign you start, create a new persona that represents your ideal audience and begin to collect data about past audiences from past campaigns. Use collected data and your unique positioning to create this persona. Once you have narrowed down the characteristics of said audience persona, you can create the audience in whichever social media channel fits your needs.
Creating an audience differs among platforms; for example, Twitter and LinkedIn base targeting more on keywords, handles, conversations, and hashtags rather than data from profiles. In Facebook, you can define an audience by location, demographic, engagement, their habits off of the platform, interests, and behaviors. So, make sure that you take all this into consideration when you are crafting your audience persona and be as specific as possible.
Once you define your audience, create the audience in the platform! There are different types of targeting and the names and types vary depending on which social media platform you are using. I will outline the Facebook and Instagram ad targeting options, including Saved, Custom, and, Lookalike.
Saved audiences are those that you create manually to fit your campaign needs. This is where you plug in your audience persona that you so meticulously created!
Custom audiences are audiences that you form with an already existing customer list. You can target those loyal customers that you know love your products and let them know about any new campaigns and products!

You can create a custom audience from people that have taken certain actions on your social media pages (post engagement, video views, lead form completion, etc.)
Custom audiences can also be created from people who have previously visited your website. This process is called retargeting and can be initiated by inputting a Pixel (from your social media platform) into the back-end of your website. Having pixels on your website helps to track which specific users are interested in your products/services. For example, you might want to retarget those people who put an item in their cart, but left before making a purchase. You can create a specific campaign for those people and offer them a discount or remind them to finish their purchase. If your end goal is to get more conversions/leads, using a retargeting audience would be your best option!

Lookalike audiences take the information that you input into a custom audience or another source audience and create an audience with similar or common qualities! If you have a newsletter list for customers interested in home goods and you are creating a campaign to entice a new audience for your home goods, you can create a Lookalike audience that looks like your newsletter list!
Now that you know all about targeted ads on social media, go and create some amazing campaigns!